American Precision Instruments

Sorry, but the Regit Express 'Plus' version is no longer available to anyone who is not currently subscribed to the 'PLUS' version.

To show our appreciation for those who were supporting Regit Express by subscribing to the 'Plus' Version, we will now make the Regit Express Plus version available to them for Free.

Users with a PAID unexpired expiration date will be provided with a FREE 99 year (lifetime) date code and upgraded to a full 3 register system (use single register or network 2 or 3 registers).
Note: If you are not a Current Paid subscribed user, your request will not receive any response.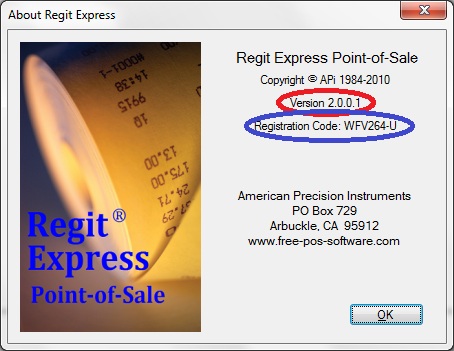 Access the above window on Regit Express's HELP drop down menu's About Regit Express selection.